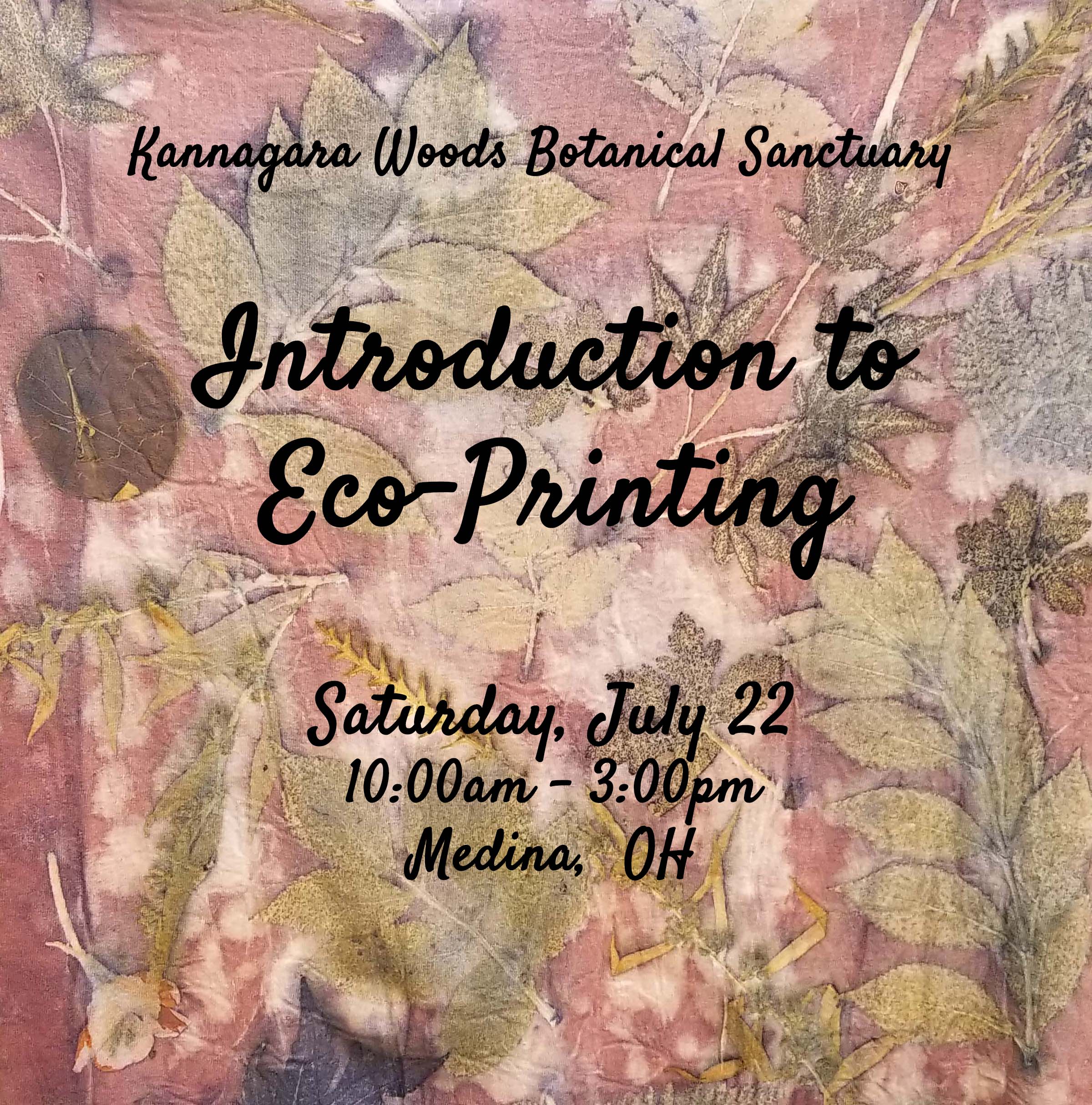 Learn how to create beautiful botanical prints at this one-day introductory workshop on eco-printing where we will explore the technique of dyeing and printing fabrics with native plants. We'll discuss the processes of mordanting natural fibers, selecting plants, constructing and steaming bundles, and the use of iron, tannin, and natural dye carrier blankets to enhance your prints.
By the end of the workshop, you will have created a unique, colorfast, eco-printed organic linen pillow cover to take home and, more important, you will leave with all the knowledge necessary to use these techniques to produce your own one-of-a-kind botanical prints on fabrics or paper.
The workshop will be held at Kannagara Woods Botanical Sanctuary in Medina, Ohio. Kannagara Woods is easily accessible from both I-71 and I-270; because we are not a public facility with open access, the address and directions will be included in the materials sent after registration.
Registration for the event is $40 and is limited to 16 students. All materials necessary to create a finished print are included in the cost of the workshop. Lunch will also be provided.
Tickets are available here.
*Because this is largely an outdoor event, the rain date for the event will be Sunday, July 23.

Email [email protected] with any questions or concerns.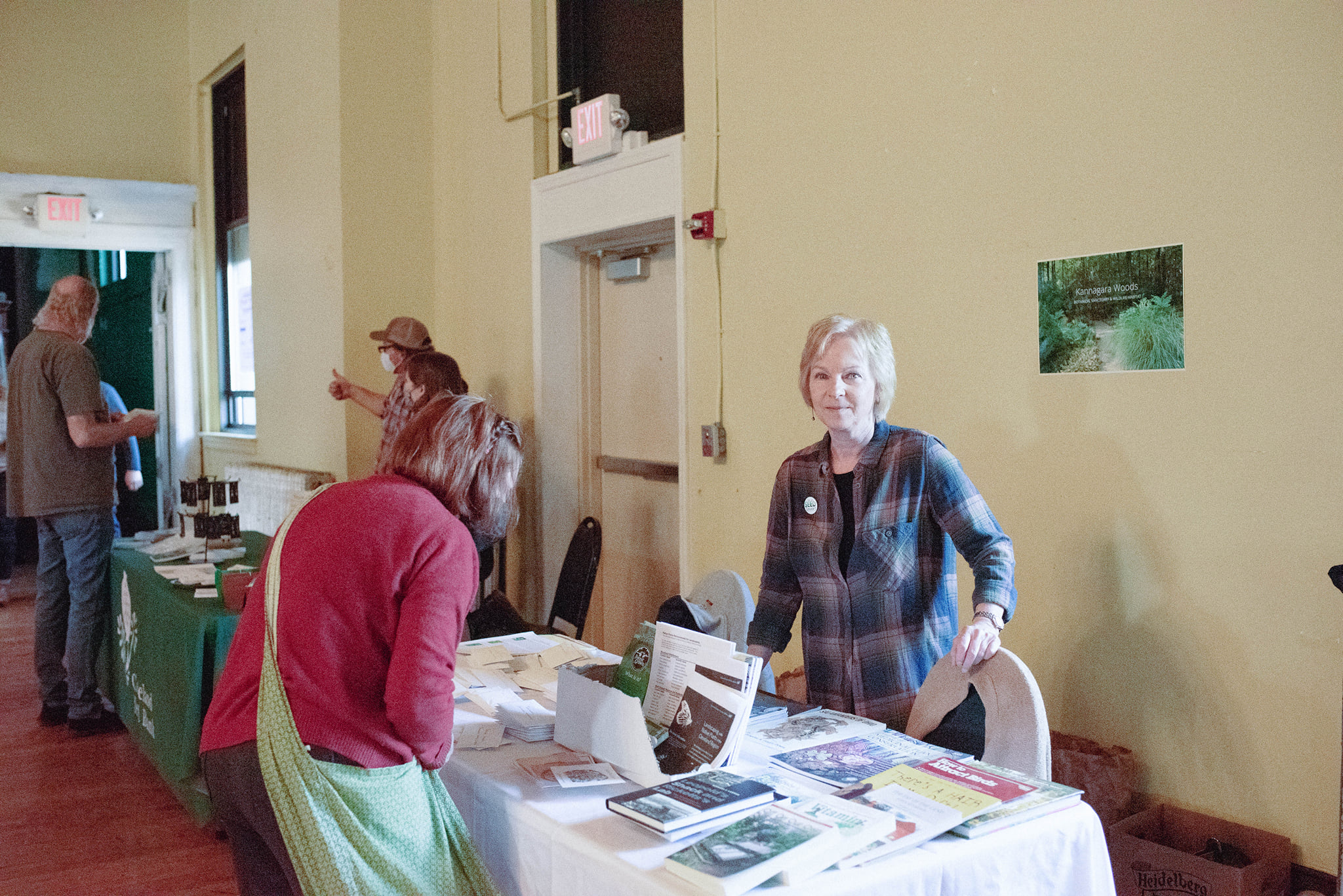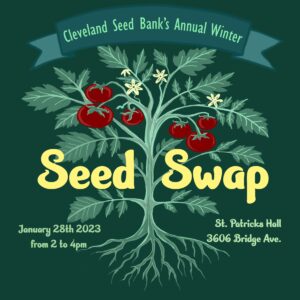 On January 28, 2023, we'll once again have a table at the Cleveland Seed Swap, with seeds, books and more to give away. Hope we see you there!
The event is free and open to all, with a suggested donation of $5 to help support the Seed Bank's 2023 programming.
Come and swap heirloom and native seeds, rhizomes, and tubers with other gardeners across our bioregion. Learn, network and prepare for the gardening season ahead. Connect with like-minded individuals who are passionate about saving seeds and sharing their seed stories!
NO seeds required, but if you have them to share then please bring them! We'll bring seeds with us for those who may not have seeds of their own to swap.
Envelopes, labels, markers, and seed saving knowledge is provided by the Cleveland Seed Bank. Everyone will leave with seeds, new garden friends and a renewed enthusiasm for seed saving!
Don't forget your sourdough starters, cheese and yogurt cultures, kefir grains and kombucha scoby to share. Also, we are adding house plants and plant cuttings to the list of exciting things to swap. Bring them if you have them.
FOOD DONATIONS:
We are collecting nonperishable, nonexpired food for St. Patrick's Hunger Center!
Looking forward to seeing everyone on the 28th!
There are several sets of stairs to reach the event and the venue is not ADA accessible. We sincerely apologize to anyone who may be unable to attend. Please contact us with a list of seeds you are interested in and we will set them aside.
GETTING TO THE NEIGHBORHOOD & PARKING:
Plenty of street parking is available as well as a few spaces in the parking lot attached to St. Patrick's. Ohio City is conveniently accessible on the RTA Red Line (West 25th Street Station). Please visit
www.riderta.com
for schedules and fares.
PLEASE NOTE: This is a family & kid friendly event and an inclusive, anti-oppressive safe space for all humans.